And, thanks to one of my readers, Vic, I DID have a whole pile of great pictures of the President and Mrs Bush to add to this post! BUT, for some reason it hasn't worked, soooooo I found these instead...
George and Laura Bush
Photo Credit: George Bush Presidential Library
(
source
)
(source)
Jonathan Ernst / Reuters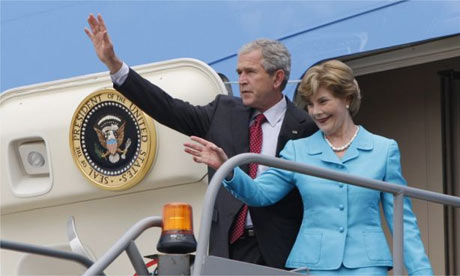 (source
)
(
source
)
*[
Bratnote: There are MANY tributes to President Bush on the internet. One I found has - in my opinion - more authority than most to speak about the Bush years. A
Gold Star Mother
has a post up on
A Soldiers Perspective
, and I URGE you to read this one. You can find it
here
.
And more! Go over to
The Tygrrrr Expres
s and read their piece called:
Dear President Bush
]*